7 Surprising New, Easy
Ways to Fund Your
Life Right Now...
Revealed below:
Get paid…to eat!? Turn your love of Indian food, Thai food, or any other world cuisine into a regular paycheck—no matter where you live and without needing to become a food critic…
Go wine tasting, soak up the sun on a secluded beach, or enjoy a day of shopping and get paid up to $2,500 for the day—using nothing more than your smartphone…
How to let your voice pay for your next vacation (no need to teach, sing, or speak in public)…
A little-known site that lets you earn up to $60 an hour from your hobbies, anywhere in the world…
And much more…
---
Dear Reader,
Living life on your terms just got easier…
That's because you CAN create the kind of income that gives you the freedom you crave, along with the fulfillment you need.
Today, I'll share details behind seven surprising easy new ways I've uncovered that let you do just that.
For instance, did you know you could earn a steady paycheck…by eating?
Whether your love is Thai food, Italian food, or some other exotic world cuisine, you could turn that passion into extra cash.
It has nothing to do with being a food critic. And there's no need to do any kind of writing. Just enjoy your favorite restaurants, explore new ones, and get paid to do it.
Then there's the one opportunity you could do in your pajamas from your living room…
You don't need any special training or certifications to do this.
If you can read and speak, you have all the "training" you need to make money. (Hint: This has nothing to do with teaching English, singing, or speaking in public. It's FAR simpler.)
In fact, one woman who I'll tell you more about later, quit her full-time job to do this, and now earns up to $15,000 per month.
And then there's another huge opportunity where you can make up to $2,500 per day, just to go wine tasting, shopping, or even just laying out on the beach.
All you need is your smartphone.
I'll tell you more about these surprising and easy flexible incomes—and the stories of the folks earning a great living from them—in just a moment.
First, I want to explain why I'm so excited about sharing these 7 surprising ways to fund your next adventure…
A Fresh Start
You see, it's all too common to think you're simply "stuck" at your job…
To feel like you're tied down to where you're living and earning now…
Or to tell yourself that there's simply no way you could take the plunge to live your dream life, whatever that may be.
But the truth is, you can design your life.
You can have the freedom you want.
And these seven surprising new ways can help you do it—faster than you think possible—from anywhere in the world you choose to live. In fact, they'll be just as profitable whether you try them from a U.S. location or an exotic overseas hideaway.
Think of it as a chance at a fresh start—a "reboot" of your current life.
These flexible incomes allow you to take the experience you've gained…use the skills you already have…or take advantage of the things you already love…to generate as much income as you want, whenever you want or need it.
Plus—here's something else that's important:
It doesn't matter if you actually want to move abroad full-time to somewhere like Belize, Panama, Ecuador, or France…or simply want to stay where you are and just experience a little more of what the world has to offer on a "part-time" basis.
These seven income "generators" can make it possible.
Your New Life Awaits
Hi, my name is Jackie Flynn. I'm the Publisher of International Living.
For four decades, my team has been laser-focused on the ways you can capitalize on opportunity for retirement, travel, investment, and better living…
But one of the biggest stumbling blocks we've found for those wanting a more fulfilling life, is having the income to do it.
They have no clue how they'll pay for that new lifestyle if they leave their steady paycheck.
That's why my team has created a special resource for you, called 7 Surprising New Easy Ways to Fund Your Life Right Now.
It reveals seven unique ways you can easily and quickly generate the income you want…whether it's an extra $500 a month…or an extra $5,000 a month…to make your dream life a reality.
And today, I'd like to give you instant access to a free copy.
I'll tell you how to claim your copy in a moment. But first, let me explain why this is an indispensable guide you'll turn to again and again.
Live The "Good" Life
No matter what your version of the good life, you CAN afford it, once you know how to generate the extra income you need to make it possible.
Maybe you dream of escaping to a serene mountain getaway, where the air is crisp, and you can look up at a night sky filled with thousands of stars (a sight that's all too rare in big cities today).
Or maybe you prefer something a little more tropical, like a comfy cottage, just a few steps from a pristine white-sand beach…
Or, maybe you just want to stay put, but have the option to experience different countries and cultures far more often than you do now, and not stress over how you'll pay for those adventures.
Whatever the case may be, I'm here to tell you it's possible.
It's just a matter of knowing what the right opportunities are for you and your situation. And the sooner you can get started, the better…
Why Now Is The Best Time To Start
The timing for getting involved with one of these surprising income opportunities couldn't be more perfect.
Because the world is quickly shifting away from the traditional 9-5 model and embracing short-term, project-based work relationships.
This new reality is the biggest income boon to hit retirees in the last decade…
Forbes says it's creating newer opportunities for income that are presenting themselves every day. And it's all thanks to new technologies that make it easier than ever to cash in on your "old school" skills.
And don't think you have to be under a certain age to understand this stuff. Nothing could be further from the truth.
CBS News reports that seniors are easily using these technologies and "taking advantage of life-long skills, connections and assets to earn extra spending money in their retirement years."
This means a whole new world of possibility for making the money you want, no matter where you live.
For example, in the past we've told readers about tried-and-true flexible income opportunities like teaching English abroad and freelance writing.
Either of these are great options. However, thanks to this new economic reality, the opportunities available to you have now grown exponentially.
More and more, there are new and innovative ways for you to have a portable income that didn't exist before.
And as you've just seen, many of these ways only require your existing skills and talents. Nothing else.
That's why in 7 Surprising New Easy Ways to Fund Your Life Right Now, you'll find out exactly how you can get started with seven of the easiest, quickest options we've found.
You'll discover how any one of these ways can help you get in the driver's seat of your life—and design it how you want.
For example, just a few years ago, Stephanie Daines felt like she lived on a conveyor belt.
Every weekday was the same—Get up at 6am. Get to work by 7:30am. Drink coffee. Work. Leave at 5pm and repeat… day, after day, after day.
Then in a single moment, everything changed. She was called into her company's HR office, told to pack her belongings and leave. She found herself jobless at almost 60 years old.
That's when she stumbled onto a great portable income opportunity—one that easily pays $3,000 a month or more by helping businesses with their marketing. It also lets her work anywhere in the world, as long as she had her laptop and an internet connection.
Today, she's living out her dreams and has designed her life exactly how she wants.
Says Stephanie, "I'm in Italy right now. For three months. Working some, but also living a lifelong dream. I've done artwork all my life and I always wanted to go to Italy and paint. Well, here I am. And it's thanks to my new portable income."
Then there's Nina Watkins, who decided spending 10 to 12 hours in an office in London as a management consultant wasn't her cup of tea.
That led her to search for a flexible, portable income. Today she earns $130 an hour from her love of Yoga and wellness. And it provides for her wandering spirit.
Says Nina, "I travel a great deal and often on a whim. So far this year, I have spent about three months with family in the U.K., two months in Mexico, and the rest in Italy where I am currently looking for a base to return to between traveling."
Darla Johnson now has a portable income thanks to one of the ways you'll find in 7 Surprising New Easy Ways to Fund Your Life Right Now.
Because of this flexible income, she and her family have lived in Panama, Bolivia, and Ecuador, and are planning on exploring Taiwan and China next.
She says this portable income "allows us to live and travel debt free. We work part-time and spend the other hours cultivating friendships and exploring new and exciting places."
With a flexible income that travels with you, there's no reason why you couldn't design your life the way you want it. You can be your own boss.
You can call the shots on when you travel. And you decide where you want to live, and for how long.
And many of these ways to earn an income are simple. They don't require any special certifications or schooling.
Take a look…
Eat Your Way "Guilt Free"
Around the World
In 7 Surprising New Easy Ways to Fund Your Life Right Now you'll discover how you can earn a steady paycheck that follows you wherever you go…by eating.
It doesn't matter what your favorite cuisine is… or if you want to country-hop to grab a taste of what different cultures have to offer…
…there is a way to get paid to enjoy delicious meals in some of the world's most exotic locations.
For example, one man you'll read about, paid for his entire trip across Asia by doing this—simply plotting out the places he wanted to visit, and making sure he stopped at small "hole-in-the-wall" restaurants that offered the country's signature dish.
And I should mention this has nothing with being a food writer or a food critic.
But if you love food—whether it's Thai food, Chinese food, Italian food, or even Spanish tapas—this is a fun way you can fund (and feed) your wandering spirit.
And the income potential is good, too.
For those with a "knack" for eating their way across the world, this surprising potable income can pay anywhere from $1,000-$9,000 a month or more.
Talk Your Way to the Bank

(and to your ideal life)

Now maybe for you, tasting cultural delicacies and making a steady paycheck from it is not your ideal way to fund your adventures.

Not to worry.

In 7 Surprising New Easy Ways to Fund Your Life Right Now we'll also tell you about a way you can make money by simply talking.

Now this one was really surprising to me, since it has nothing to do with teaching English, singing, speaking in public, or anything like that.

The pay can be quite lucrative too. It's not uncommon to earn $250 for as little as 15 minutes.

And one woman (who we'll tell you about in 7 Surprising New Easy Ways to Fund Your Life Right Now) quit her full-time job to do this.

She's now earning up to $15,000 a month from home.

It's why Forbes calls it an "unusual [job] that pays surprisingly well."

Again, all you have to do for this portable income is talk.

Plus, you can do it from the comfort of home—no matter where in the world that is for you.

You do need one small piece of equipment, however (but we'll share what that is and where you can get it, in your free report).

Are you starting to see how in today's new reality, you have more options for a flexible income than ever before?

And it doesn't stop there…
Have a Smartphone?—Use it
to Get Paid Up to $2,500 a Day!
In 7 Surprising New Easy Ways to Fund Your Life Right Now you'll discover a simple way to use your Smartphone to generate a portable income for yourself.
This is also a relatively new opportunity—one that has incredible potential to hand you what amounts to a full-time income for simply enjoying your days.
For example, maybe you want to go wine tasting…maybe you want to lay out and soak up the sun on a secluded beach…or simply enjoy a day of shopping.
Whatever the case may be, using this surprising "income generator" could easily fund your next vacation. That's because the potential here is to get paid up to $2,500 for the day.
In fact, this is quickly becoming a popular way to earn a portable income.
So much so, the Washington Post reports that it's grown into "a mini-economy."
The good news is, it's still early and there is plenty of opportunity for you to get your slice of the pie.
And remember, all you need is your Smartphone to do this.
Your Passions Can Fuel Your Travels
No matter what you love to do, there's a way for you to earn an income.
That's why in 7 Surprising New Easy Ways to Fund Your Life Right Now we'll also tell you about a way you can earn up to $60 an hour… from your hobbies and the things you love to do.
For example, maybe you love playing the guitar—there's a way for you to earn up to $60 an hour.
Love to paint? Make up to $60 an hour.
Love fishing? Make up to $60 an hour.
You can take practically any hobby or craft you love doing in your spare time, and turn it into a portable income that travels with you.
And we'll show you how, in 7 Surprising New Easy Ways to Fund Your Life Right Now.
Live Where You Want, Be Your Own

Boss, Travel When the Urge Strikes…

Just think—how great it would be if you could earn an extra $500, $1,000, or even $5,000 working a few hours a week from the paradise of your choosing?

Maybe you want to work in the mornings and take the rest of the day off…

Or maybe you just want to work whenever you need a little extra cash for life's little extras…

Or maybe you just want a career change where you are in control of your time and retirement.

These seven unique and easy ways for generating an income can help you do it.

What's more, by embracing a new, portable income, you tap into the biggest income boon for retirees to date.

It's why Forbes reports the options for making money with a portable income are "far more varied" today, than they've ever been before.

That means you have a real opportunity to become your own boss.

To be the designer of your life.

Never again will you have to worry about outliving your nest egg, because you'll have the confidence in knowing you can create an income that travels with you, on demand.

The result is a greater sense of freedom and fulfillment—and a better life.

This is what happened to Rick Moreno.

He describes himself as affected by Seasonal Affective Disorder (SAD)—which is a problem, given the long winters in his hometown of Toronto, Canada.

But because he now has a portable income, he can work from anywhere in the world.

So as soon as Canada's winter sets in, he heads south.

"I've biked through Baja's desert, swum with large manta rays in the Sea of Cortez, zip-lined across deep valleys, and rafted swift rivers in Costa Rica. I've even climbed ancient Maya pyramids in Mexico. And all the while, I was actively running my [portable income generator]," says Rick.

He adds "This winter, I'm back in Playa del Carmen on the Riviera Maya and life is good."

Tim Roth gained control over his life too, thanks to a portable income…

He'd been working a 9-5 desk job, dreaming of going on safari, visiting the great Pyramids, and swimming with a great white shark.

And, just three short months later, he found a flexible income that's given him a chance to do all those things and more.

Says Tim, "By the time I made it to Africa, I had already earned $5,000 from [my portable income] and enjoyed about $15,000 [worth of] travel expenses."
Redesign Your Life-Starting Today
In 7 Surprising New Easy Ways to Fund Your Life Right Now, we show you the portable incomes that can help you design your life, the way you want it.
In fact, many of them could help you earn more, while working less than you do now.
And I'd like to give you instant access to this special report today—FREE.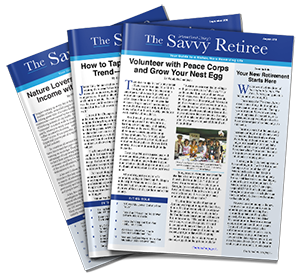 All I ask in exchange is that you take a look at The Savvy Retiree, my organization's monthly newsletter that tells readers like you how to stay on top of where the best opportunities for earning are - all over the world. Plus - importantly - how to get started from right there at home.
Each month, you'll receive boots-on-the-ground intelligence to help you pinpoint - and embrace - the income.
The truth is…nobody cares as much about your future as you do. If you're really interested in a life of freedom…in the fun…the flexibility…the ability to control your own time and income…then you've got to make that happen.
If you long for the ability to simply control your schedule—so you can easily carve out the time for that art class or to volunteer, so you can take a hike every morning if you want to, or escape on a 4-day getaway once a month if you feel like it...
It's up to you to make that happen. Nobody else is going to do it for you.
But we're on a mission to help.
Every month, The Savvy Retiree can help you map your route…explore your options…inspire you to think about what you might do...and show you how you could fund a more flexible life…sooner than you probably think is possible.
The world is changing and opportunities are popping up all over if you have an eye out for them.
Now, to be clear: This isn't the sort of stuff the mainstream media covers—they're all about provocative headlines and conflict. I get it. That's what sells.
But that's not what we do at The Savvy Retiree. We are focused on the ways and the places where you could get paid to enjoy life...
Our editors and correspondents are on a mission to highlight opportunities worth your attention today—all over the planet, from Latin America to Europe, to Africa, to Southeast Asia.
Every issue is jam-packed with real-world, actionable advice.
Together, Let's Help You Fund Your

Dream Life, Once and For All

Imagine how great it'll feel to finally start making progress towards your dream of a life.

No more worrying about the money or how you'll fund it. No more wishing or hoping things were different.

You'll be in control. In the driver's seat of your life. You'll no longer feel trapped.

And with The Savvy Retiree as your guide, you'll get there sooner than you ever thought possible.

That's because it covers everything, soup-to-nuts. There's something for everyone, and you'll find something that suits your income "wish list" perfectly.

We hand you ideas to help you make money, save money, and enrich your life. (After all, "living better" isn't interchangeable with "having more.")

For example, you'll find great insights and advice with opportunities like:
How you can use a two-year volunteer gig with the Peace Corps to not only have the experience of your life...but also grow your nest egg in retirement.
How one retiree—a corporate recruiter in his past life—turned his love of golf into free travel.
The savvy insider strategies for hosting a workshop around your hobby—and turning a pastime you enjoy into income.
An easy way to share your interests and make new friends in retirement—it's free, it's effective, and it's a smart way to turn an online tool into real-world experiences.
Three golden rules for a business abroad…no matter where on the planet you hang your shingle. Follow this guidance, and you'll save yourself time, money, and lots of frustration, too.
Part-time work, full-time income: the secrets to a profitable guest house.
How to earn as an assistant English teacher in Colombia, where the government is committed to making English a common second language. There are 385 positions in 60 locations...and lots of perks.
Importing everything from scarves to bags to guitars from Ecuador has allowed one former stay-at-home mom to create a completely portable income filled with as much travel as she wants…and a nice bottom line, too ($9,000 one recent month, in fact). She tells you how she does it...plus hands over her best money-saving, trouble-avoiding tips for getting your items home.
We also give you useful classifieds where you'll find business opportunities…resources to help you go overseas…income-producing properties on offer, and all sorts of other tools for making money both at home and abroad.
And much, MUCH MORE.
As you can see, no matter how lengthy your "wish list" is for the perfect retirement there's something for everyone.
Proven Strategies for Making the Leap
Best of all we share with you stories from folks already doing it—including their hard-won advice and recommendations—designed to save you time, trouble, and money as you consider following in their footsteps.
Like Warren and Betsy Taylor, who after seeing a family member suffer a heart-attack at the young age of 35, and a friend have a brain aneurysm at 34, decided life was too short to wait to fulfill their dreams of world travel.
They ditched their jobs and funded their overseas adventure with self-publishing and selling their own books.
Today they are living out their dreams, and are happy to report they've watched a perfect sunset in Ecuador while soaking in a Japanese-style hot tub…ridden a camel across the searing hot Gobi Desert…and gone on an epic 12-mile hike in Scotland!
In other words, they're living well—because they enjoy the flexibility and freedom and funds to do what they want, when they want.
Then there's Elizabeth Sellers.
She left her life in Florida and moved to Panama with her husband and youngest son. Today they own a restaurant in "downtown" Boquete.
Even though running a restaurant isn't without its challenges, Elizabeth says they have become a "better, more connected family."
This is what makes The Savvy Retiree such a valuable resource—by reading what others have already gone through, you get the proven tips, strategies and insights that'll save you time and help you avoid any potential pitfalls.
This makes creating your new income a WHOLE lot easier, less stressful, and a lot less risky.
And you'll understand why it's a great resource, once you've seen The Savvy Retiree for yourself.
Agree to take a look at it today—and I'll send you 7 Surprising New Easy Ways to Fund Your Life Right Now (list price: $37), free with my compliments.
It's my way of saying thank you for giving the ideas we talk about a try.
Act Now and SAVE 37%
Plus when you agree to take a look at The Savvy Retiree today you also receive an instant 37% savings on the regular price.
So instead of $59 per year for 12 monthly issues, today you pay just $37.
And that's not all. If you act now—within the next 24 hours—I'll send along something extra, too…
Special Fast-Reply Bonus


Where to Go Around the World: The Best "Digital Nomad" Outposts for Retirees Earning a Portable Income
Retiring to a good-value destination can be a really smart way to lower your costs while you improve your quality of life (and, as it happens, some of the best-value locales lie beyond our borders).
In these lower-cost, greater-value destinations, on a budget that would have you pinching pennies at home, you could afford luxuries like an ocean view, a housekeeper to cook and clean, meals out every day...and still have funds leftover to travel.
You don't have to go someplace full time to benefit from the cost savings and enjoy the adventure, either. You might opt to spend a few months in one spot or hop between several locales—lots of people do.
Still, no matter how affordable a place may be, you can't live anywhere for free. So bringing with you an income that travels can make good sense. And lots of people are doing that these days. We call this group of mobile earners "Digital Nomads."
I'd like to help you join them...but in places that make smart sense for, how shall I say it, the "Silver Digital Nomad" set.
Because some spots are better suited than others when it comes to the ease of working remotely—especially for folks nearing retirement age. You want to be comfortable. You want conveniences like strong wifi, good short-term rental options, good healthcare, easy access to restaurants and cultural offerings, an established expat population you can tap into, and a community of folks who, like you, will be there with their portable incomes—working some and playing some, too.
In the best spots, you find a real sense of camaraderie among the digital nomads—they share intelligence, recommendations, support, and friendships. You can join an ad hoc community, in other words.
So I asked my team to compile a report of the places where you'll find it easiest to settle in and upgrade your retirement.
In Where to Go Around the World: The Best "Digital Nomad" Outposts for Retirees Earning a Portable Income, we pinpoint the seven best cities to consider. We'll tell you about—
A flower-filled, South American foodie haven...
A European capital that boasts 300 days of sunshine a year...
A Southeast Asian retreat rich with cafes and temples...
A park-filled city that's an easy hop from the States...
A second European city you have quite possibly never heard of that combines truly high-tech amenities with lots of green parks and forest walkways...
Plus two US destinations, too—one a creative hub on the west coast, one a music-rich retreat in the south—both spots where Digital Nomads are gathering in significant numbers.
In all these places, the infrastructure makes it easy to plug in and earn, the cultures make it easy to relax and enjoy yourself.
In Where to Go Around the World: The Best "Digital Nomad" Outposts for Retirees Earning a Portable Income (value: $29.95, yours free), we'll show you where you should head to.
No Obligation—Cancel at Any Time
You don't even have to make your final decision today.
Just take advantage of this generous offer.
Enjoy your two FREE Special Digital Reports:
7 Surprising New Easy Ways to Fund Your Life Right Now (list price: $37), yours FREE…
Where to Go Around the World: The Best "Digital Nomad" Outposts for Retirees Earning a Portable Income (list price: $29.95), yours FREE…
Then if at any point you don't feel you're benefitting from the actionable advice you get in every issue of The Savvy Retiree no worries.
Just let us know and we'll cancel your subscription immediately, and send you a prompt and courteous refund on any un-mailed issues.
And even if you do decide to cancel, you get to keep your two free Special Reports, a token of my appreciation for you giving The Savvy Retiree a try.
So please…
If you're serious about funding a new, better life overseas…or want to simply create extra income for yourself so you can travel more often…
Try The Savvy Retiree today.
Sincerely,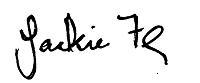 Jackie Flynn
Publisher, International Living
P.S. It's all too common to think you're simply "stuck" at your job…to feel like you're tied down to where you're living and earning now…or to tell yourself that there's simply no way you could take the plunge to your dream life at home or overseas.
But the truth is, you can design your life. You can have the freedom you want. You just need to know where to look to discover the opportunities that exist for funding the life you dream of.
Give The Savvy Retiree a try, it could be the "key" that unlocks the secret to your bigger, better future.